Rallye Waldviertel takes place in north-eastern Austria on 8th and 9th November. Kajetan Kajetanowicz and Jarek Baran, four-time Polish Rally Champions, will represent Poland in this final round of Austrian Rally Championship and European Rally Cup. Newly-crowned champions are seeded number two on 76-crews entry list, headed by Raimund Baumschlager – multiple Austrian champion and five-time winner of this rally. The list features many European crews which participate in European Rally Cup on regular basis.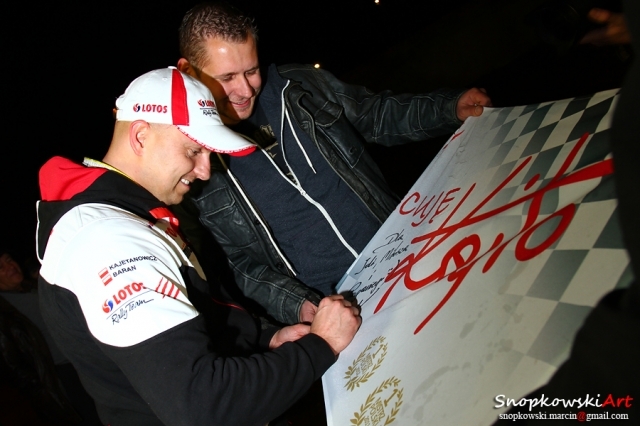 Rallye Waldviertel is a successor of highly acclaimed Semperit Rallye, which was organised for the first time over 50 years ago. After clinching their fourth Polish Rally Championship title in a row, LOTOS Rally Team crew will face 13 entirely new special stages. The main characteristics of the rally is mixed surface: over 75% of the route is run on gravel with the rest on tarmac. Each stage features sections on both types of surface, which adds extra challenge.
Kajetan Kajetanowicz  Fortunately, this season is not over yet. I am happy that our partners agreed to change our programme, because without this start I would go crazy, having to rest for a month and a half :-). Rallye Waldviertel is a nice way to finish this season, which started also in Austria with Janner Rallye. Every new rally, every new special stage is a great opportunity for me to learn and face new challenges. People who are close to me know very well that each achievement inspires me and makes me even more hungry for success. It is fantastic that I can fulfil my dreams!
Starts of Kajetan Kajetanowicz and Jarek Baran in 2013 season are supported by strategic partner of LOTOS Rally Team – LOTOS Group and LOTOS Fuel – producer of LOTOS Dynamic Fuels – as well as Driving Experience and CUBE.ITG.