Kajetan Kajetanowicz – 2015 FIA European Rally Champion – will defend his title in 2016;
FIA European Rally Championship returns to Poland – Rajd Rzeszowski joins FIA ERC calendar in 2016;
10 extremely diverse and demanding championship rounds – spectacular and fascinating events all over Europe: from Estonia to Açores, from Cyprus to Ireland;
European Rally Champion continues the longterm, successful cooperation with Grupa LOTOS, CUBE.ITG and Driving Experience.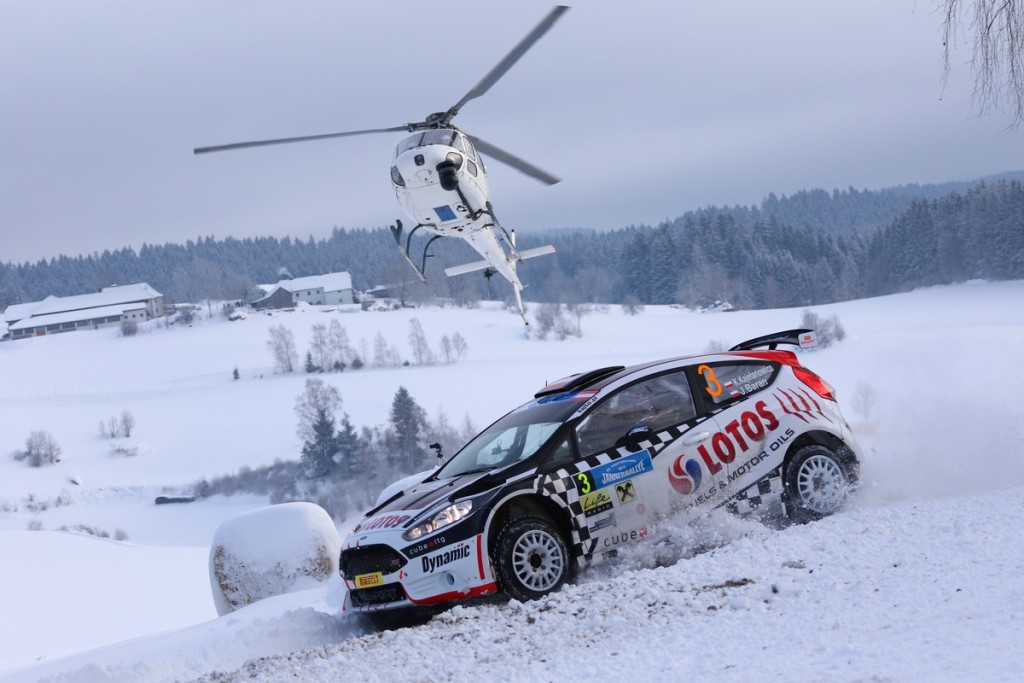 The Polish crew, Kajetan Kajetanowicz and Jarek Baran, face another season of equally fierce and fascinating competition in the most difficult and spectacular rallies all over Europe. European Rally Champions take on an enormous challenge in 2016: they will defend the title while LOTOS Rally Team will fight to retain their number one spot among the teams. Kajto and Jarek will tackle the challenging special stages of the oldest rally series in the world aboard the same car which helped them to clinch last year's laurels: a Ford Fiesta R5, prepared by the Polish division of M-Sport.
Kajetanowicz and Baran will be able to fight for the points towards their European Championship tally in their homeland, as the FIA ERC returns to Poland after three years' absence. Rajd Rzeszowski, round eight of 2016 season, was already won twice by Kajetanowicz, when he was still competing in Polish Rally Championship. In addition to his home event, there are further six events in the FIA ERC calendar where the Polish driver scored podium places (Ireland, Acropolis, Açores, Estonia, Barum and Cyprus rallies). Another challenging event, in which European Rally Champion has never took part, makes its comeback appearance in the oldest rally series in the world: Rally Islas Canarias, contested on narrow, asphalt roads in the island of Gran Canaria.
Just as it was the case in 2015, the LOTOS Rally Team driver can pick the rallies he will contest, choosing from 10 rounds of the FIA ERC 2016 calendar. Seven best finishes count towards the final standings of the European Rally Championship. In 2015 Kajetan Kajetanowicz took part in eight rounds, showing great efficiency. He recorded seven podium finishes, including three victories, and scored 230 points, comfortably clinching the most important title in his career so far.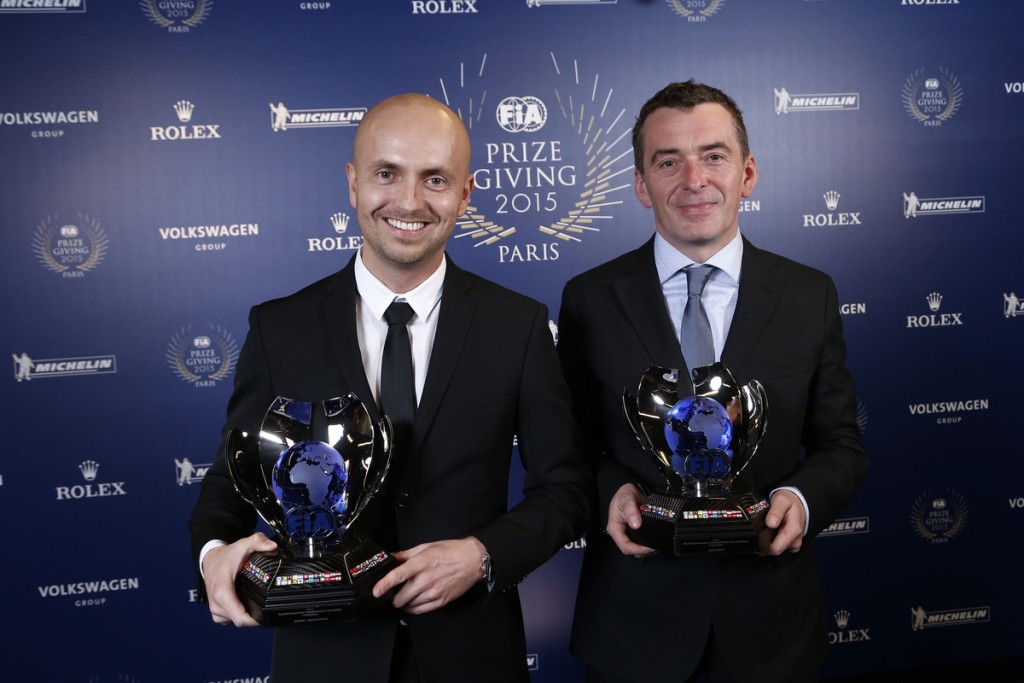 Kajetan Kajetanowicz – We will defend the European Champions title, but does it mean that our participation in 2016 season will require less work than last year? Will we take less risk while fighting against the best FIA ERC crews? Will we push less in order to defeat the rivals who strive to beat us even more than last year? Is our task less responsible? Or maybe this task is too big a challenge? I am not asking if you would like to be in my place but I am aware of the answer and this is why I feel even bigger responsibility. The 2016 FIA ERC calendar looks even more exciting, not only because we have two rounds which are so close for the Polish fans. Again we can choose from 10 extremely diverse rallies. Each one gives me and Jarek a chance to develop ourselves, each one can make me a better driver and this is my goal. I am happy that I can work with the professionals who do not lack motivation. They believe in me, support me and I do not want to disappoint them. Our progress over the last few years was big but everyone who got to know the capabilities of LOTOS Rally Team is perfectly aware that we will pull out all the stops to do what we love in an even better way. Together we will reach for every inch of the road, fight for every single second, search for improvements and head towards our goal with passion and enormous commitment. We want you to get carried away by this great adventure and support us wholeheartedly.
Jowita Twardowska, dyrektor ds. Komunikacji i CSR w Grupie LOTOS – Cooperation with our rally champions brings particular satisfaction to LOTOS. Four-time Polish Rally Champions are now European Champions and we like to work with ambitious people who compete in LOTOS colours and popularise them abroad. Their victories prove that professionally prepared and conducted sponsorship projects bring scheduled targets, although it also requires hard work. We will support the rally team and we keep our fingers crossed for further victories.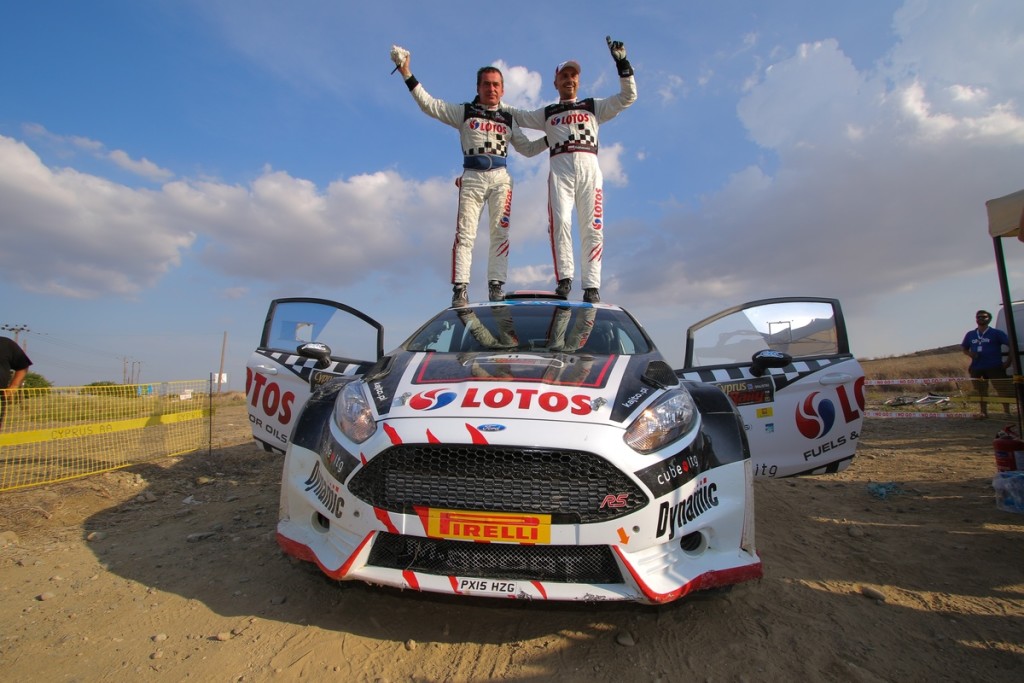 FIA European Rally Championship 2016 calendar:
5-7 February, Latvia: Rally Liepāja (snow, ice, gravel)
10-12 March, Spain: Rally Islas Canarias (asphalt)
7-9 April, Great Britain: Circuit of Ireland Rally (asphalt)
6-8 May, Greece: Acropolis Rally (gravel)
2-4 June, Portugal: Rallye Açores (gravel)
23-25 June, Belgium: Ypres Rally (asphalt)
15-17 July, Estonia: Rally Estonia (gravel)
4-6 August, Poland: Rajd Rzeszowski (asphalt)
26-28 August, Czech Republic: Barum Czech Rally Zlin (asphalt)
7-9 October, Cyprus: Cyprus Rally (gravel, asphalt)
Starts of Kajetan Kajetanowicz and Jarek Baran are supported by strategic partner of LOTOS Rally Team – LOTOS Group – as well as CUBE.ITG and Driving Experience. More info about Kajetan Kajetanowicz and the team available at: www.lotosrallyteam.pl, www.kajto.pl, www.facebook.com/EmocjeDoPelna, www.facebook.com/KajetanKajetanowicz and www.twitter.com/Kajto_pl.