Polish crew in their first outing in this rally won two of three special stages – Kajto and Jarek were fastest on SS3 and SS4;
Tight battle at the beginning of Rally Islas Canarias: the LOTOS Rally Team crew trails the leaders of the opening round of FIA ERC by 9.3 s;
Fog, sun, dry and wet Tarmac – reigning European Rally Champions attack effectively under every conditions of tyre roulette in Gran Canaria;
Fast and consistent pace are the trademarks of Kajetanowicz and Baran: top-three times on all stages run so far.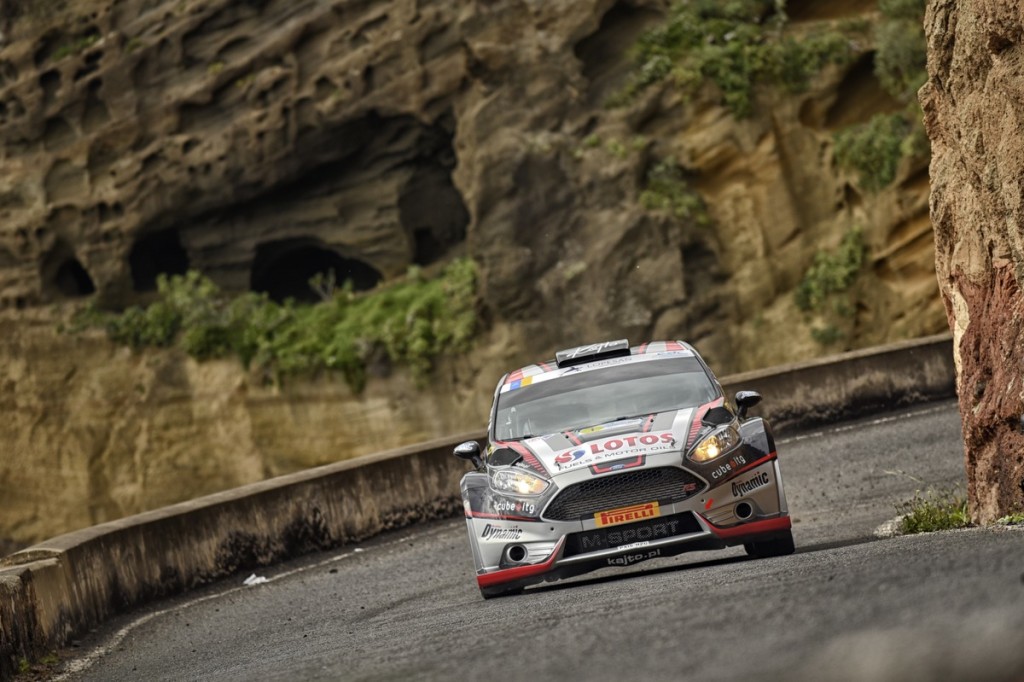 Only one thing was certain on the opening three stages of round 1 of the FIA European Rally Championship: that the grip and visibility would change virtually every minute. It is not possible to choose the tyres perfectly when a sunny and dry section suddenly becomes wet, with thick fog on the route. In such conditions the driver has to read the road and judge the grip flawlessly. Two stage wins and second place in overall standings prove that Kajetan Kajetanowicz can do a great job even in his first outing in extremely difficult and surprising circumstances.
The LOTOS Rally Team crew started their title defence with a strong performance: Kajto and Jarek hit the ground running and recorded an excellent third-fastest time on the opening stage – 24.73 kms Moya test. It was even better on two following tests. The Polish duo in their Ford Fiesta R5 scored two stage victories and defeated, among other drivers, Mads Ostberg – who has almost 100 WRC starts under his belt. After 54.24 kms of fierce competition Kajetanowicz and Baran occupy second position in overall standings of Rally Islas Canarias. After the first loop defending champions trail the Norwegian crew of Ostberg and Floene by just 9.3 s. Today the crews will repeat the same loop of three stages, with total length of 54.24 competitive kilometres.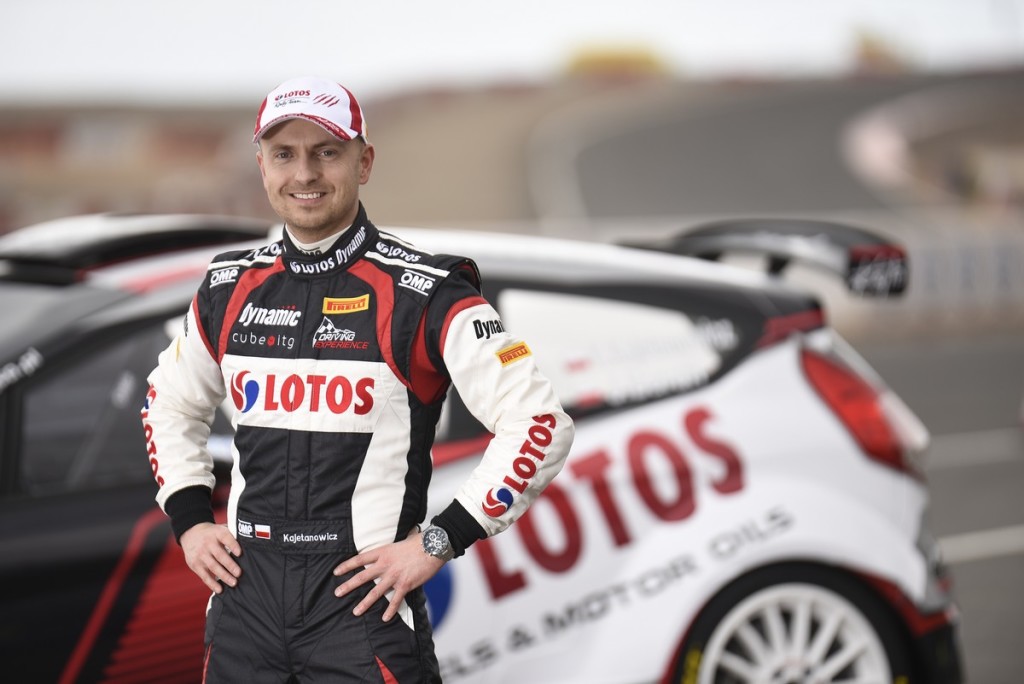 Kajetan Kajetanowicz We are pleased with our driving in this rally. It is a beautiful event and I can learn a lot here. There are many different combinations of corners but the most important factor is the grip which changes constantly. Therefore it is difficult to get the optimum tyre choice. The first stage was wet, the following two were completely dry. The conditions are incredible: we start on damp road, after three kilometres we reach a dry section, then there is fog, later we climb above the clouds and sun starts to shine, so our tyres start to overheat – although down at the start they were too hard and slippery. This rally is incredible, it is a great experience. We should be pleased that we are able to win stages with Mads Ostberg. It is just like the best dream: I had never thought that I would have got a chance to do it. I am trying to do my job and make use of a perfectly prepared car. Of course we have small problems – such as overheating brakes – but this is a result of the fight, because we push a lot.
Rally Islas Canarias standings after SS4:
1. Mads Ostberg (Norway) 33:53.2 s
2. Kajetan Kajetanowicz  (Poland) +9.3 s
3. Alexey Lukyanuk (Russia) +14.0 s
4. Ivan Ares Roel (Spain) +35.6 s
5. Robert Consani (France) +54.4 s
6. Luis Monzon Artilles (Spain) +1:03.7 s
7. Federico Della Casa (Switzerland) +1:10.8 s
8. Giacomo Costenaro (Italy) +1:24.5 s
9. Hermen Kobus (Netherlands) +1:43.3 s
10. David Botka (Hungary) +2:49.7 s
Starts of Kajetan Kajetanowicz and Jarek Baran are supported by strategic partner of LOTOS Rally Team – LOTOS Group – as well as CUBE.ITG and Driving Experience. More info about Kajetan Kajetanowicz and the team available at: www.lotosrallyteam.pl, www.kajto.pl, www.facebook.com/EmocjeDoPelna, www.facebook.com/KajetanKajetanowicz and www.twitter.com/Kajto_pl.