First round, first rally and first place – the LOTOS Rally Team crew leads Rally Islas Canarias;
Impressive performance of the Polish duo: six top-three finishes on six stages, including four wins;
22.7 seconds – the gap between Kajetanowicz/Baran and second-placed crew after covering 108.5 competitive kilometres on twisty roads of Gran Canaria.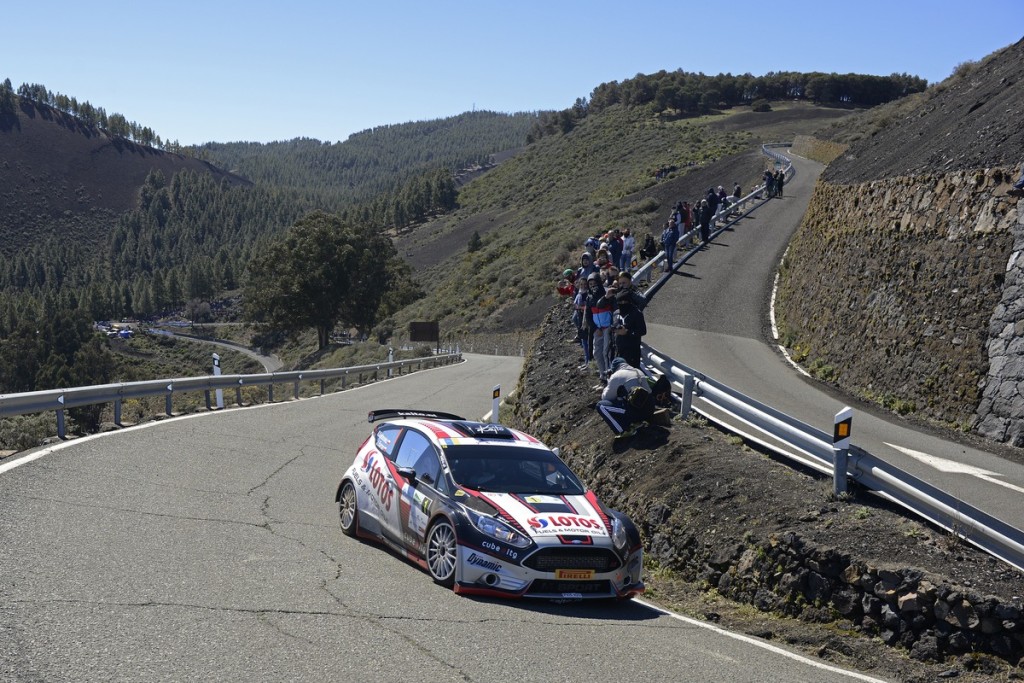 Kajetan Kajetanowicz and Jarek Baran showed true masterclass on the opening day of Rally Islas Canarias. Their sensible, mature and at the same time tremendously fast and effective performance meant that the European Rally Champions, driving for the first time on these stages, were hot on the heels of the more experienced competitors from WRC. The LOTOS Rally Team crew did everything to ensure that their main rivals – the Norwegian duo Ostberg/Floene – would not have time to breathe while defending their lead. Kajto and Jarek fiercely and relentlessly pushed their Norwegian rivals, winning no less than four special stages out of six.
Thanks to their performance, Kajetanowicz and Baran were gradually closing on the leaders. The Polish crew narrowed the gap to 6.9 seconds in ferocious fight with excellent rivals. The results of today's competition were decided on stage number 7. The European Rally Champions improved their time from the previous run by 3 seconds and took the lead of the rally, as Mads Ostberg and Ola Floene went off the road just before the finish line of this 14.5-kms test.
Tomorrow Kajetanowicz and Baran will fight for victory on six special stages with combined length of 104.52 kilometres. On the first one – almost 23-kms Ingenio test – the competitors face the record elevation change of 1152 metres. The fight for victory in the opening round of the 2016 FIA European Rally Championship ends with the second run of Valleseco stage (15.45 kms). Rally Islas Canarias finishes at around 17:30 CET.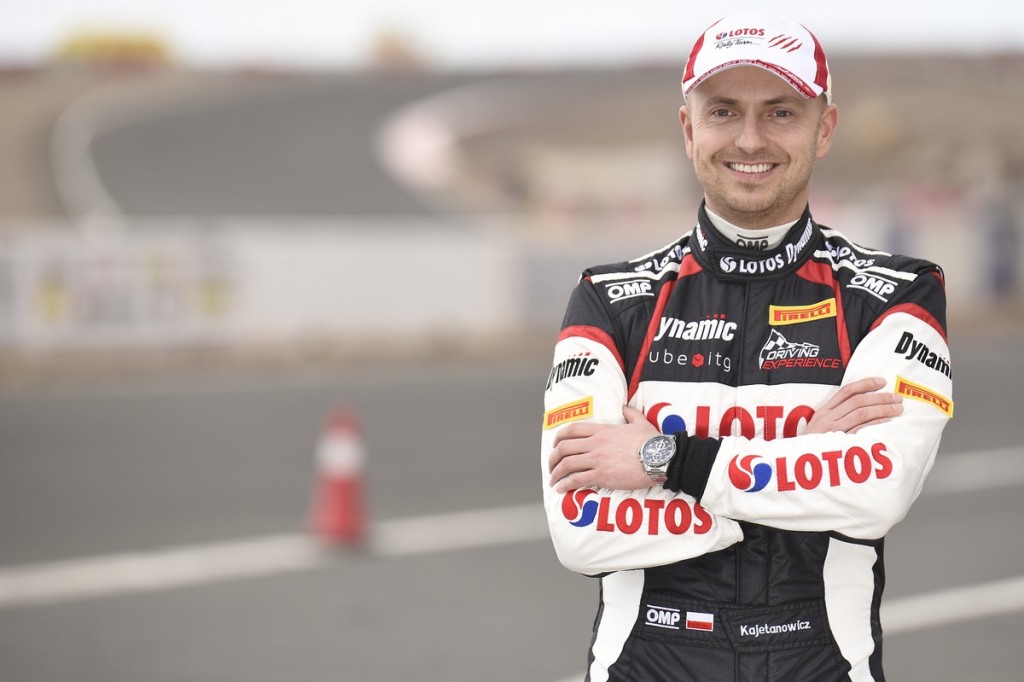 Kajetan Kajetanowicz It is great, as we are in the lead after the whole day of competition. The battle with Mads was awesome and it is a pity that he went off because we were fighting for fractions of seconds. Here it is very difficult to achieve such similar times on these long stages, under changeable conditions and different tyres. It is great that we were winning the stages, he was pushing a lot and it was clear that for sure he was not easing off, he was attacking. I am very happy after this day, a bit tired because the g-forces took their toll on me. Many thanks for fantastic fans – they are everywhere! The only place without them is our rally car 🙂 Sometimes they stand in not-so-safe spots but there are lots of them and there is not enough place for all. We did our job as well as we could. For us the rally is still on, we will fight and try to do our best tomorrow – but first of all we have to get a good sleep.
Rally Islas Canarias standings after SS7:
1. Kajetan Kajetanowicz (Poland) 1:07:45.6 s
2. Alexey Lukyanuk (Russia) +22.7 s
3. Robert Consani (France) +1:45.3 s
4. Luis Monzon Artilles (Spain) +1:55.8 s
5. Hermen Kobus (Netherlands) +2:29.8 s
6. Giacomo Costenaro (Italy) +2:48.7 s
7. Wojciech Chuchała (Poland) +3:40.9 s
8. Jarosław Kołtun (Poland) +4:00.2 s
9. Janos Puskadi (Hungary) +4:45.2 s
10. Ivan Ares Roel (Spain) +4:54.9 s
Leg One of Rally Islas Canarias in numbers:
22.7 seconds – the advantage of the Polish duo over second-placed crew after Leg 1 of the opening round of the 2016 FIA European Rally Championship;
6 stages – Kajetanowicz and Baran finished all today's stages in top three;
4 out of 6 special stage wins for Kajetanowicz and Baran;
189 top-three stage finishes for Kajetanowicz in the European Championship;
On 66% of the special stages run today the LOTOS Rally Team crew was fastest and they finished 100% of the stages in top three;
7 points for Leg One victory for Kajetan and Jarek;
96.1 km/h – the average speed achieved today by the reigning European Rally Champions on demanding stages of Rally Islas Canarias;
Total number of 79 FIA ERC stage wins for Kajetanowicz after the opening day in Gran Canaria.
Starts of Kajetan Kajetanowicz and Jarek Baran are supported by strategic partner of LOTOS Rally Team – LOTOS Group – as well as CUBE.ITG and Driving Experience. More info about Kajetan Kajetanowicz and the team available at: www.lotosrallyteam.pl, www.kajto.pl, www.facebook.com/EmocjeDoPelna, www.facebook.com/KajetanKajetanowicz and www.twitter.com/Kajto_pl.