LOTOS Rally Team tops the classification of Day 2 in the Circuit of Ireland;
European Rally Champions score 31 points and take the lead in the 2016 FIA ERC standings, with 60 points to their names;
Second top-three finish in a row for Kajetanowicz and Baran in the Circuit of Ireland;
Kajto and Jarek finished 9 of 14 stages in top three, winning three of them;
22-points advantage – the Polish duo enjoys a strong lead in the Championship after two rounds;
The Circuit of Ireland marks 8th podium for Kajetanowicz and Baran in their eight previous outings in the FIA European Rally Championship.
Taking the lead in overall standings of the FIA European Rally Championship with 22-points advantage is a great way to finish an extremely difficult battle of Kajetanowicz and Baran in the Circuit of Ireland. Just like one year ago, also this time rally fans witnessed incredible sports emotions, with Kajto, Jarek and their fiercest rivals playing the leading roles. The LOTOS Rally Team crew pushed the factory Citroen duo right to the last metres. They won the second leg of the rally, finishing the event in style: with the third stage win on the final test. However, Irishman Craig Breen, with his vast experience on the local roads, defended the lead against the charge of his Polish rival. The Champions from Poland defeated many other experienced crews and all regular competitors of the British Rally Championship.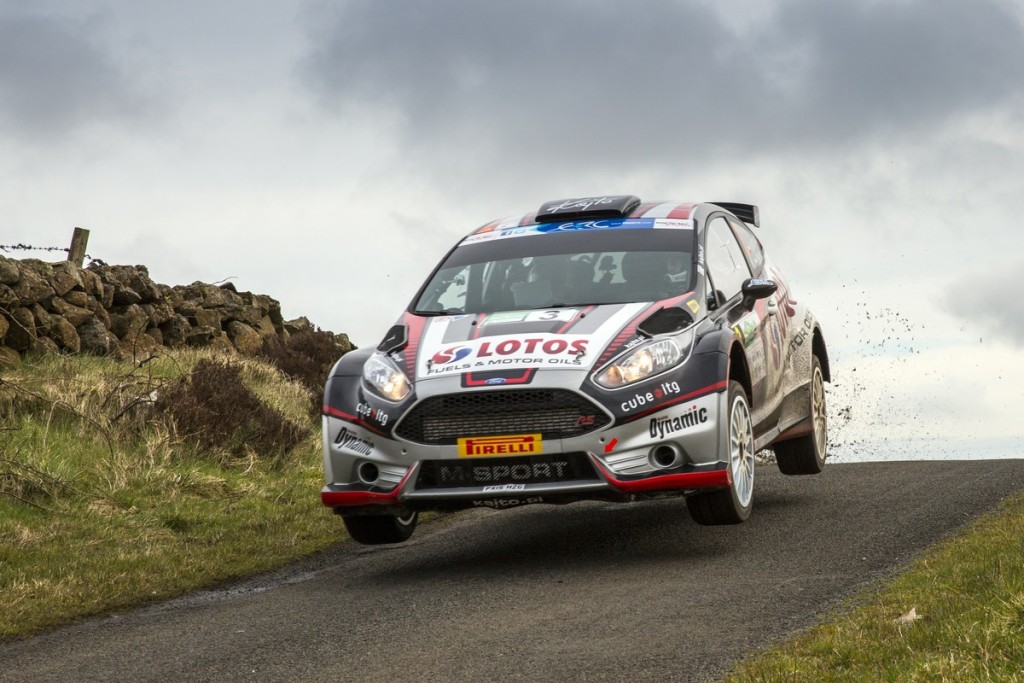 On their way to another podium finish in the FIA European Rally Championship – their 8th in a row – Kajetanowicz and Baran showed what we can already call their trademark: consistency and efficiency. The Polish crew in a Ford Fiesta R5 finished nine out of 14 special stages in top three, winning three of them. In Northern Ireland Kajto and Jarek scored 31 points out of 39 possible: including six points for second position on Day 1, seven points for Day 2 victory and 18 points for the second place in the overall standings of round two of the FIA ERC. This result means that Kajetanowicz and Baran have 60 points after just two rallies of this year's Championship.
Kajetan Kajetanowicz Before each rally we gather as much information as possible, we analyse every possible scenario, we draw conclusions from previous start, we try to prepare ourselves for almost every situation. We do all these things in order to spare us surprises and additional tension during the event, but thankfully we never know everything. In every round of the FIA European Rally Championship something surprises us. This is why I learn all the time. There are some things we need to improve. The whole team has right tools but if we want to defend our European Championship title, we have to learn how to use them in an even better way. It is not possible to take right decisions absolutely every time – although each one is crucial when we fight for fractions of seconds. Rallies are not a laboratory, you cannot probe everything. But on one hand this is good because we love such competition – we, the sportsmen, and our fans. There were many spectators here and their support gave us lots of strength. We take risks and work hard exactly for these incredible moments and emotions which you simply cannot forget.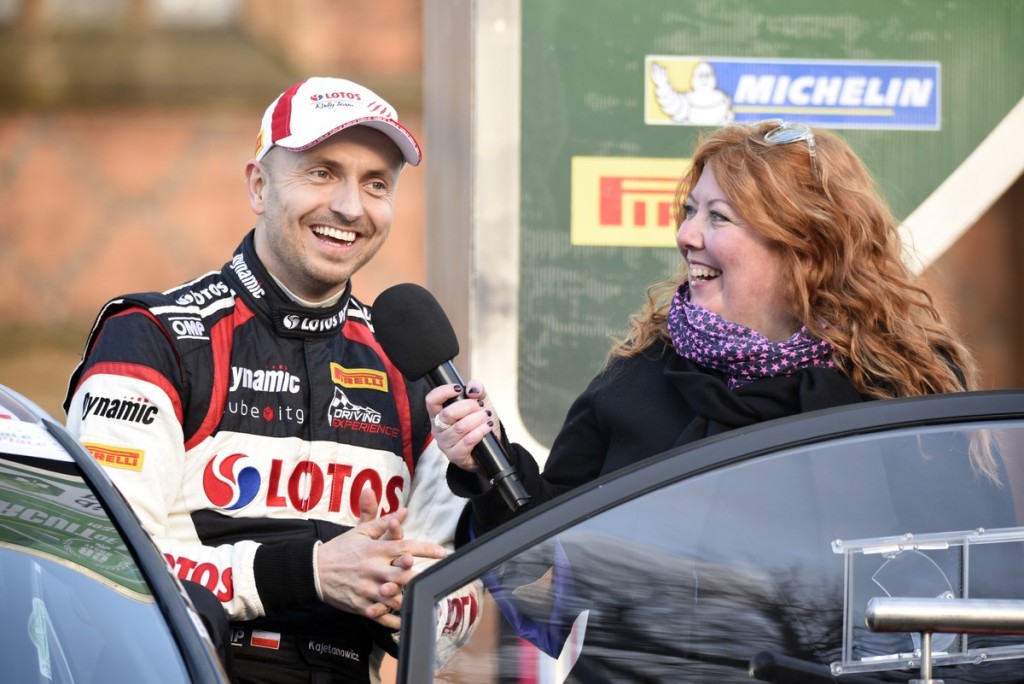 Jarek Baran Again we did something good for the Polish rallies here in Ireland. Second place, again close to Craig Breen – local favourite and world-class driver. The Circuit of Ireland is an extremely demanding rally for a multitude of reasons. Unpredictable weather, narrow road with tens of jumps. There are many difficult events but Ireland represents the very essence of Tarmac rallies.
The Circuit of Ireland 2016 in numbers:
31 points scored by Kajetanowicz and Baran in round two of the FIA ERC;
9 out of 14 stages finished in top three by the Polish duo;
1st place of the LOTOS Rally Team crew in Day 2 standings;
3 stages won by the European Rally Champions;
8th top-three FIA ERC finish in a row for Kajetan and Jarek;
22 points – advantage of Kajetanowicz and Baran in the FIA ERC standings;
2nd top-three finish in a row for the European Rally Champions in this event.
The Circuit of Ireland standings after 14 special stages:
1. Breen/Martin (Ireland/Great Britain) 1:54:16.1
2. Kajetanowicz/Baran (Poland) +10.6 s
3. Fisher/Noble (Great Britain) +56.4 s
4. J. Moffett/Rowan (Ireland) +1:40.1 s
5. Greer/Riddick (Great Britain) +2:07.0 s
6. Bogie/Rae (Great Britain) +2:55.6 s
7. Wright/Fulton (Great Britain) +4:36.1 s
8. Cave/Morgan (Great Britain) +4:51.1 s
The FIA ERC standings after the Circuit of Ireland:
1. Kajetan Kajetanowicz (Poland) 60 points
2. Alexey Lukyanuk (Russia) 38 points
= Craig Breen (Ireland) 38 points
4. Luis Monzon Artilles (Spain) 25 points
5. Alastair Fisher (Great Britain) 23 points
6. Yonathon Perez Suarez (Spain) 20 points
7. Josh Moffett (Ireland) 19 points
8. Jonathan Greer (Great Britain) 14 points
Starts of Kajetan Kajetanowicz and Jarek Baran are supported by strategic partner of LOTOS Rally Team – LOTOS Group – as well as CUBE.ITG and Driving Experience. More info about Kajetan Kajetanowicz and the team available at: www.lotosrallyteam.pl, www.kajto.pl, www.facebook.com/EmocjeDoPelna, www.facebook.com/KajetanKajetanowicz and www.twitter.com/Kajto_pl.