Successful comeback of Kajetanowicz and Baran to the route of Rally Rzeszów: the Polish duo go fastest on the Qualifying Stage ahead of their home FIA ERC counter;
Today's result marks their eighth FIA ERC Qualifying Stage victory, as well as 8th in a row and 17th overall top three result for Kajetan and Jarek;
LOTOS Rally Team driver earned the first choice of starting position to Friday's stages of Rally Rzeszów;
Spectacular opening in Rzeszów: the fight for victory in round seven of the 2016 FIA ERC starts this evening with a street stage in the host city
Comeback of Kajetan Kajetanowicz and Jarek Baran to the challenging stages of Rally Rzeszów could not have started in a better way. This morning the reigning European Rally Champions and current series leaders won the Qualifying Stage, preceding the proper fight for points in every FIA ERC round. The 3.17-kms Niechobrz test, south-west of Rzeszów, was a scene of eight qualifying victory in the FIA ERC for the LOTOS Rally Team duo. This result also marks eight consecutive and 17th overall top three results on qualifying stages for Kajetan and Jarek. Two-time Rally Rzeszów winners outpaced the reigning Polish Rally Champion Łukasz Habaj (second-fastest, 0.513 s behind) and four-time winner of this event Bryan Bouffier, who recorded third-fastest time and lost 1.892 s.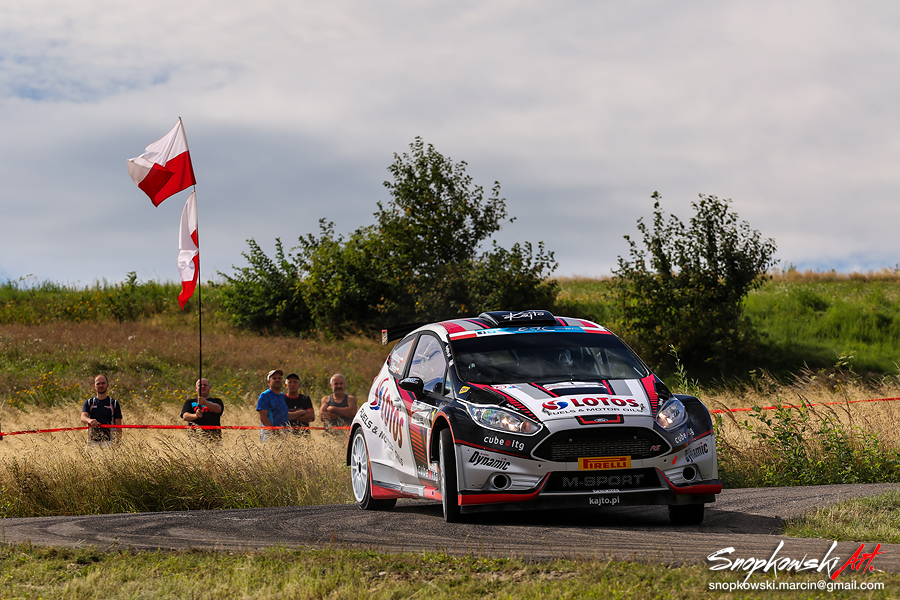 This morning's victory means that Kajetanowicz earned the first choice of starting position to Friday's stages. The start order selection took place at 16:15 CET at Millenium Hall in Rzeszów and reigning European Champion went for the 5th position.
The official start ceremony took place at 17:00 CET at the same place, while the opening stage gets underway at 20:00 local time. The rally begins with an over 4-kms city test on streets of Rzeszów. On Friday the crews will head to three stages, each of them will be run twice: Konieczkowa (8.82 kms, at 10:10 and at 14:30), Lubenia – the longest test of the rally (24.44 kms, at 10:55 and at 15:15) and Chmielnik (18.75 kms, at 12:05 and 16:25). This leg consists of 104.65 competitive kilometres of fierce competition on narrow asphalt roads in the foothills of the Carpathian Mountains.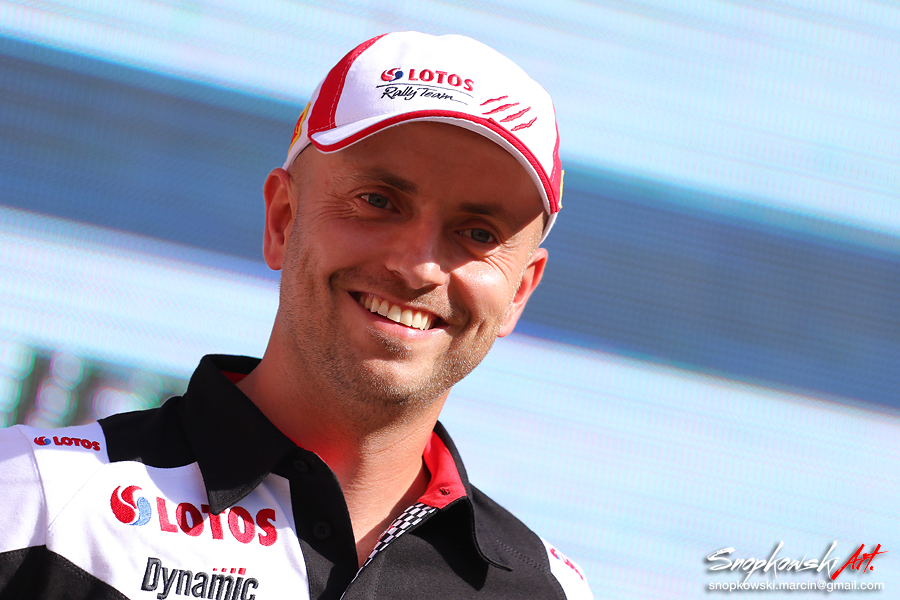 Kajetan Kajetanowicz  I love Rally Rzeszów. This is one of my favourite events because it is so tricky, narrow, with lots of crests and rather smooth roads where grip changes very often. In short, driving here is just fantastic. You feel a huge adrenaline rush on these narrow route, through many hills. We are fighting in the foothill of the Carpathian Mountains and the organisers used the landscape very well. It is hard to imagine a better comeback to the Polish asphalt stages. We went quickest on both practice runs and on the Qualifying Stage. For sure these results give us a huge boost but we have to remember that this is a very long rally and the field is very tight. I think that the fight is going to be close and I am looking forward to it. I want the fans to be pleased and excited with our battles, as we don't appear in Poland very often. I hope they will keep their fingers crossed for all competitors, for reaching the finish safely while doing what we love to do – with pedal to the metal as long as possible.

Jarek Baran Of course it is nice to return to the Polish stages. We are widely regarded as favourites. Especially our foreign competitors believe that this is our home rally. However, you cannot call Rally Rzeszów a home event for Kajetan or me. We drove here for the last time in 2013. There are some places which we know but the competitors who have been fighting in the Polish Rally Championship for these two seasons know them at least equally well. The route has been changed though, so there are surprisingly many sections which we have never driven before and this is why this rally promises to be very exciting.
The results of the Qualifying Stage for Rally Rzeszów – round 7 of the 2016 FIA ERC:
1. Kajetanowicz/Baran (Poland, Ford Fiesta R5) 2:05.143
2. Habaj/Woś (Poland, Ford Fiesta R5) +0.513 s
3. Bouffier/Panseri (France, Citroen DS3 R5) +1.892 s
4. Nivette/Heller (Poland, Skoda Fabia R5) +2.569 s
5. Brzeziński/Gerber (Poland, Ford Fiesta R5) +3.510 s
6. Jeets/Toom (Estonia, Skoda Fabia R5) +3.699 s
7. Grzyb/Hundla (Poland, Ford Fiesta R5) +4.037 s
8. Botka/Szeles (Hungary, Citroen DS3 R5) +5.283 s
9. Kołtun/Pleskot (Poland, Ford Fiesta R5) +5.619 s
10. Chuchała/Dymurski (Poland, Subaru Impreza) +6.005 s
Starts of Kajetan Kajetanowicz and Jarek Baran are supported by strategic partner of LOTOS Rally Team – LOTOS Group – as well as CUBE.ITG and Driving Experience. More info about Kajetan Kajetanowicz and the team available at: www.lotosrallyteam.pl, www.kajto.pl, www.facebook.com/EmocjeDoPelna, www.facebook.com/KajetanKajetanowicz and www.twitter.com/Kajto_pl