Consistent and assured pace of Kajetanowicz and Baran: FIA ERC leaders end the first leg of Rally Liepaja in podium position;
LOTOS Rally Team crew scores five points for Saturday's leg in round 9 of the 2016 FIA ERC;
Even faster afternoon: Kajetan and Jarek set top three times on three out of four stages during the second loop;
Still over 100 kilometres of battle: six stages on Sunday to go in Rally Liepaja.
Today's efforts of Kajetanowicz and Baran in Rally Liepaja were characterised by proper harmony between efficient, good pace and risk. Over the whole Saturday leg of round 9 of the 2016 FIA European Rally Championship the LOTOS Rally Team crew avoided mistakes and held their position among the frontrunners, despite minor technical issues. After seven special stages and over 100 competitive kilometres the FIA ERC leaders finished Day One of Rally Liepaja in third position. This result brought Kajto and Jarek five points in the Latvian round of the championship. Good performance of Kajetan and Baran during Saturday's leg of Rally Liepaja was confirmed with top three times on four out of seven special stages run today.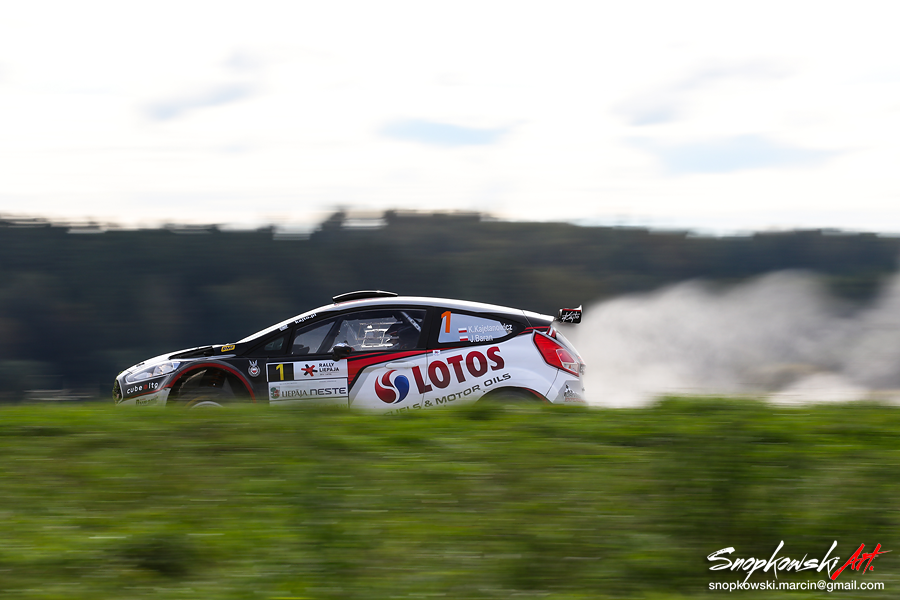 Local hero Ralfs Sirmacis leads Rally Liepaja and title rival of Kajetanowicz, Alexey Lukyanuk from Russia, holds second position.
On Sunday the best European crews will wrap up the battle for victory in Rally Liepaja. There are still six fast special stages on gravel, with combined length of just over 100 kilometres. The second leg begins at 8:30 with Podnieki test (10.3 kms) and ends with the second run of 23-kms Vencpils, starting at 13:30. The rally finish is scheduled at 15:00 (all times are CET).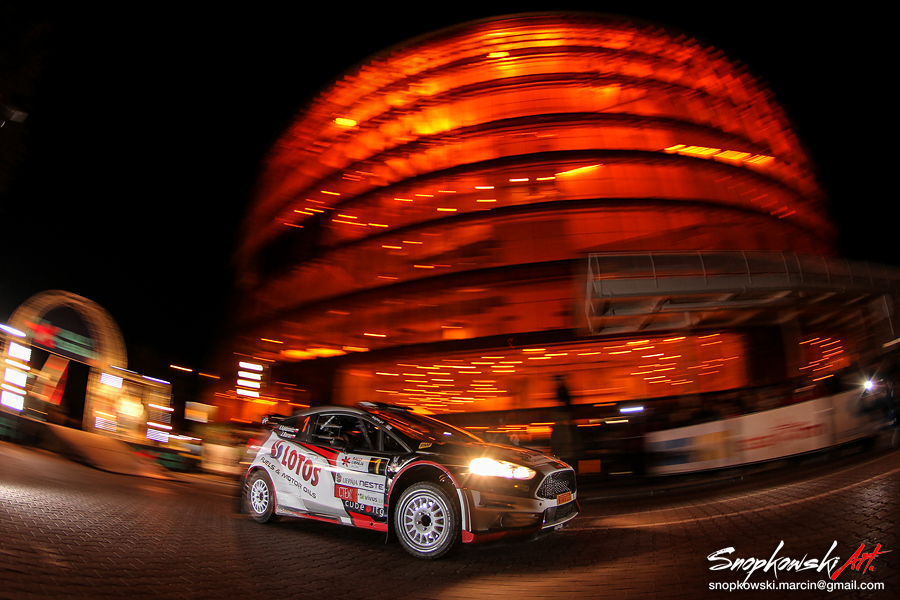 Kajetan Kajetanowicz It is OK. When we do not struggle with difficulties, our pace is good and we drive well. I am trying to drive fast and to avoid mistakes. At the moment we are happy about it. Of course I would rather win stages but sometimes we are unable to achieve such results. We want to finish this rally but at the same time to drive at fast and brisk pace. This is how it was on the final stages today. The rally is very varied. In some places we cannot go faster because our gearbox is too short. In fast sections we drive even for two kilometres at the rev limiter. It gets a bit boring inside the car, nothing happens and there are no corners – but soon afterwards we enter a very technical section. We have come here not only to fight for the European Championship title but also to enjoy driving and we are able to achieve it.
The results of Rally Liepaja after SS7:
1. Sirmacis/Simins (Latvia, Skoda Fabia R5) 51:57.5
2. Lukyanuk/Arnautov (Russia, Mitsubishi Lancer Evo X) +30.7 s
3. Kajetanowicz/Baran (Poland, Ford Fiesta R5) +45.9 s
4. Plangi/Sarapuu (Estonia, Mitsubishi Lancer Evo X) +49.1 s
5. Vorobjovs/Malnieks (Latvia, Mitsubishi Lancer Evo X) +1:16.7 s
6. Habaj/Spentany (Poland, Ford Fiesta R5) +1:19.3 s
7. Larsen/Eriksen (Norway, Ford Fiesta R5) +1:31.8 s
8. Kisiels/Ronis (Latvia, Skoda Fabia R5) +2:14.8 s
9. Chuchała/Dymurski (Poland, Subaru Impreza) +2:46.6 s
10. Botka/Szeles (Hungary, Citroen DS3 R5) +2:51.5 s
Starts of Kajetan Kajetanowicz and Jarek Baran are supported by strategic partner of LOTOS Rally Team – LOTOS Group – as well as CUBE.ITG and Driving Experience. More info about Kajetan Kajetanowicz and the team available at: www.lotosrallyteam.pl, www.kajto.pl, www.facebook.com/EmocjeDoPelna, www.facebook.com/KajetanKajetanowicz and www.twitter.com/Kajto_pl