Kajetan Kajetanowicz has prepared a great surprise for the fans: he gets behind the steering wheel of a WRC car in the 2017 Rally Barbórka! Triple European Rally Champion will drive a Ford Fiesta WRC in this year's technical specification as the first Polish competitor. The car will also appear for the first time in this event, held in Warsaw as a traditional finale of the motorsport season in Poland. The LOTOS Rally Team driver will fight for his fifth consecutive victory in the rally, followed by fight on the Stage of Champions – city superspecial run on Karowa Street!
Kajetanowicz, co-driven by Jarek Baran, will fight for his fifth Rally Barbórka victory. The event concludes with competition and display of skills during the Stage of Champions on Karowa Street. Kajto continues to amaze his fans year after year, setting interesting and difficult challenges both for himself and for the team. This time he decided to thank his fans for their support this season in a unique way, during Rally Barbórka.
– Competing in Rally Barbórka always brings huge emotions. It is also an iconic wrap-up of your achievements in any given season and an important decision time – what to do next? Right here, eight years ago, I did my first rally with Grupa LOTOS branding. Since then we have achieved probably everything that is possible – seven championship titles, including the last one: record-breaking result for European and Polish motorsport. With this start I would like to thank all our fans and supporters for their support and faith in our abilities to become European Rally Champions for the third time. Every sportsman needs his fans and positive emotions. You have provided us with them this season. I decided to thank you for this with undertaking another challenge. It is a prize for me to drive a Ford Fiesta WRC in current specification but above all it is a huge experience. It will be not easy to use all its abilities first time out. Rally Barbórka Warszawska is a short event which demands amazing accuracy – which will be difficult to find quickly after switching to a WRC car. I want to thank M-Sport Poland for enabling me to have a go. One more time I want to thank my fans and partners, especially Grupa LOTOS, for our season together. This is probably the way to finish another chapter in my life… – says Kajetan Kajetanowicz ahead of the rally.
This year's Rally Barbórka – 55th edition of the event – consists of five special stages: three runs of Autodrom Bemowo (4.8 kms) and two runs of Tor Modlin (5.0 kms). The second one is a novelty in the schedule. The final showdown, the Stage of Champions on Karowa Street, starts at 18:20 CET.
Starts of Kajetan Kajetanowicz and Jarek Baran are supported by strategic partner of LOTOS Rally Team – LOTOS Group – as well as CUBE.ITG, Delphi and Driving Experience. More info about Kajetan Kajetanowicz and the team available at: www.lotosrallyteam.pl, www.kajto.pl, www.fb.com/EmocjeDoPelna, www.fb.com/KajetanKajetanowicz, www.twitter.com/Kajto_pl and www.youtube.com/Kajtopl
Phenomenal Ford Fiesta WRC
The car, as usual, is serviced by professional crew of M-Sport Poland. Ford Fiesta WRC have scored the most important titles in this year's World Rally Championship, wrapping up both Drivers' and Manufacturers' championships. This four-wheel drive car is powered by a turbocharged 1.6-litre engine, delivering 380 hp of power and 450 Nm of torque. Main differences between WRC and R5 version, used by Kajetanowicz to win his European titles, are not limited to internal components. It also boasts bigger aerodynamic packages – huge wings and wider body parts help to create greater downforce. Minimum weight is set at 1190 kilograms: rules demand that the car cannot be lighter.
The 2017 FIA European Rally Championship
This season in the FIA European Rally Championship has been monopolised again by the LOTOS Rally Team crew. The Polish duo scored points in seven out of eight rounds and their excellent pace brought them stage wins in majority of the events. Kajetanowicz won Acropolis Rally and scored podium places in Rally Islas Canarias, Rally Rzeszów and Rally di Roma Capitale. No other driver in 64-years' history of the oldest rally series in the world has won three consecutive championship titles.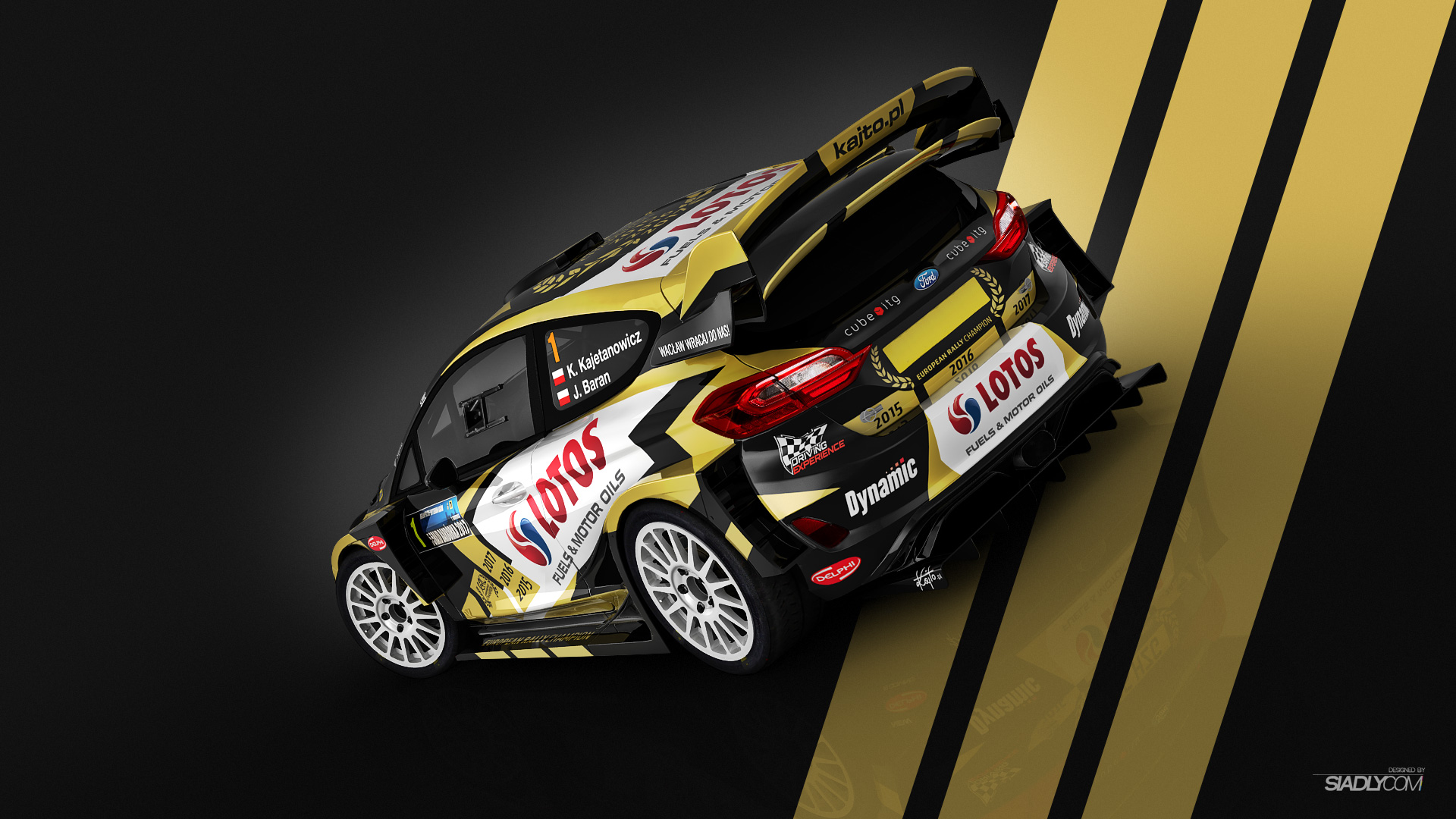 The 2017 Rally Barbórka in numbers:
Second home event for Kajetanowicz and Baran this season;
55th edition of this event;
Four victories in Rally Barbórka scored by Kajetan Kajetanowicz;
11th outing of Kajetan Kajetanowicz in Rally Barbórka;
5 times Kajetanowicz defeated all his opponents in blue-riband Stage of Champions in Karowa Street;
5 kms – the longest special stage, Tor Modlin: run for the first time in Rally Barbórka;
Jarek Baran – Kajetan's co-driver – enters this event for 19th time;
In 2007 Kajto took part in this event for the first time;
Fight for victory in 55th Rally Barbórka takes place over the course of five special stages and 24.40 competitive kilometres;
Kajetanowicz scored three consecutive European Rally Championship titles (2015, 2016 and 2017).