The moment long-awaited by Polish rally fans becomes a reality. Kajetan Kajetanowicz, co-driven by Maciej Szczepaniak, starts a full WRC-2 campaign. The LOTOS Rally Team crew face plenty of new challenges and rallies, and on top of that they switch to a new R5 car. Over the course of seven events the Poles will use a Volkswagen Polo GTI – the car which made its competitive debut at Rally Catalunya last October.
Triple European Rally Champion spent the past few months preparing for the forthcoming season. Together with the LOTOS Rally Team he worked on a programme which would enable him to use his experience gathered in the last year's WRC events. The Polish driver switches to a new car and contests the WRC-2 category. Whenever Kajto changed his cars, he always proved that he is able to master the new machine immediately, winning five events in brand new cars! The car will be prepared by a professional Austrian company BRR – Baumschlager Rallye & Racing, established by multiple national champion and WRC driver, Raimund Baumschlager.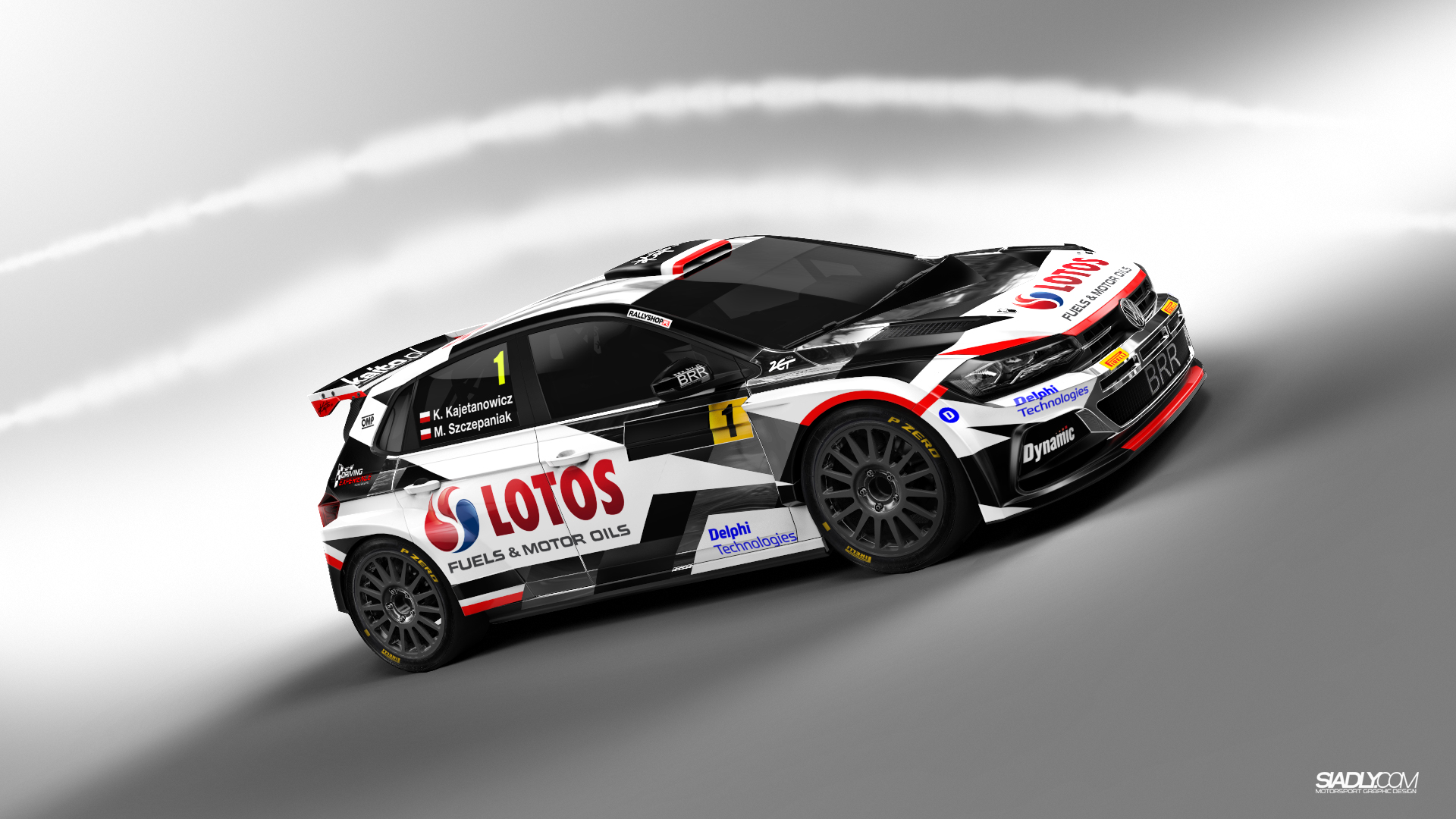 The World Rally Championship series is followed by almost 850 million fans from all over the world and this number is constantly increasing. This season consists of fourteen rounds in four continents – two of them (Monte Carlo and Sweden) have already taken place. Kajetanowicz will choose seven out of twelve remaining, in which he will fight for points. According to the rules, six best results count towards the final standings. Kajetanowicz and Szczepaniak begin their campaign with Tour de Corse (28-31 March).
– Are you allowed to dream? Yes, you are. Is it worth believing? Yes, it is. Will everything come true? I don't know – but if you add hard work to your dreams and belief, then you have a better chance than those who would not do it. Easy? If yes, then start working! This is what I said to myself many years ago and this day is a great prize for me! Huge dreams, huge challenge, huge support and huge thank-you. My dream is just coming true – a full campaign in the World Championship. Our challenge starts with Tour de Corse – definitely one of the toughest Tarmac events in the world. Many thanks for support brought by our strategic partner – Grupa LOTOS, and also Delphi Technologies, Driving Experience and Pirelli. Without you it would only be dreams and not reality. I am grateful to M-Sport Poland for the past five years and great success we shared. Together with the whole LOTOS Rally Team we will do our best, we do not want to disappoint you – our supporters and all Polish fans. How can we do it? We will constantly dream, believe and work hard
– comments Kajetan Kajetanowicz, triple European Rally Champion.
– Rallies mean a natural sponsorship direction for LOTOS – fuel and lubricants company. We are glad that Kajetan Kajetanowicz continues to represent our brand in this unique and demanding sport. He is the most popular Polish rally driver, multiple Polish and European champion. Last year, in his maiden WRC-2 season, he proved that he is ready for more. We believe that precious experience gained in his four outings would bring profits this year and make it possible for the LOTOS Rally Team crew to score a podium finish. Full WRC-2 campaign is definitely a big challenge but we know very well how hard-working and determined Kajto and his whole team are. Supporting him this year means a great honour for us
– points out Jarosław Wittstock, Vice President for Corporate Affairs at the Management Board of Grupa LOTOS S.A.
Starts of Kajetan Kajetanowicz are supported by strategic partner of the LOTOS Rally Team – Grupa LOTOS – as well as Delphi Technologies, Driving Experience and Pirelli.