Kajetan Kajetanowicz i LOTOS Rally Team powracają do walki na najbardziej wymagających odcinkach globu. Wicemistrz świata i wielokrotny mistrz Europy przystępuje do rywalizacji w kategorii WRC 2. W tym Kajetan Kajetanowicz and LOTOS Rally Team return to competition on the most demanding stages in the world. Runner-up in the World Rally Championship and multiple European Rally Champion, competes in the WRC2 category – both for factory and private teams, such as the Polish squad. This is arguably the biggest challenge for Kajetanowicz – extremely motivated, well-prepared and supported by his loyal fans.
The wait is over! Kajetan Kajetanowicz and Maciej Szczepaniak hit the WRC stages in their Škoda Fabia Rally2 Evo, prepared by RaceSeven. The Polish crew finished last year's championship in second position, fighting for the title right until final metres of Rally Monza – having won three rounds and scoring six podium finishes. This experience motivated the whole team to push even harder, in order to compete for point-scoring positions in the most competitive field ever.
Kajetanowicz begins his campaign on tarmac in Croatia, where he won last year. As a part of his preparation, he took part in the opening round of Croatian championship and won most of the stages on slippery roads – but the most important goal was to check the car set-up ahead of his first WRC outing in 2022.
– I begin my fifth season in the World Rally Championship and I still have the same feeling as four years ago, at the beginning of this road. Last year we pushed to the maximum, enjoying our best ever season in the WRC. Now we have to do even more and we are ready, together with our team. The bar is set high and the competition against factory drivers will be really tough. We start with Rally Croatia, which we won last year, but now we open a completely new chapter. I am full of optimism and I know we can do the job. The grip on these slippery roads change from corner to corner and this is why we competed here a few weeks ago – hopefully this experience will pay off. Keep your fingers crossed because your support will be as priceless as ever
– says Kajetan Kajetanowicz, the LOTOS Rally Team driver.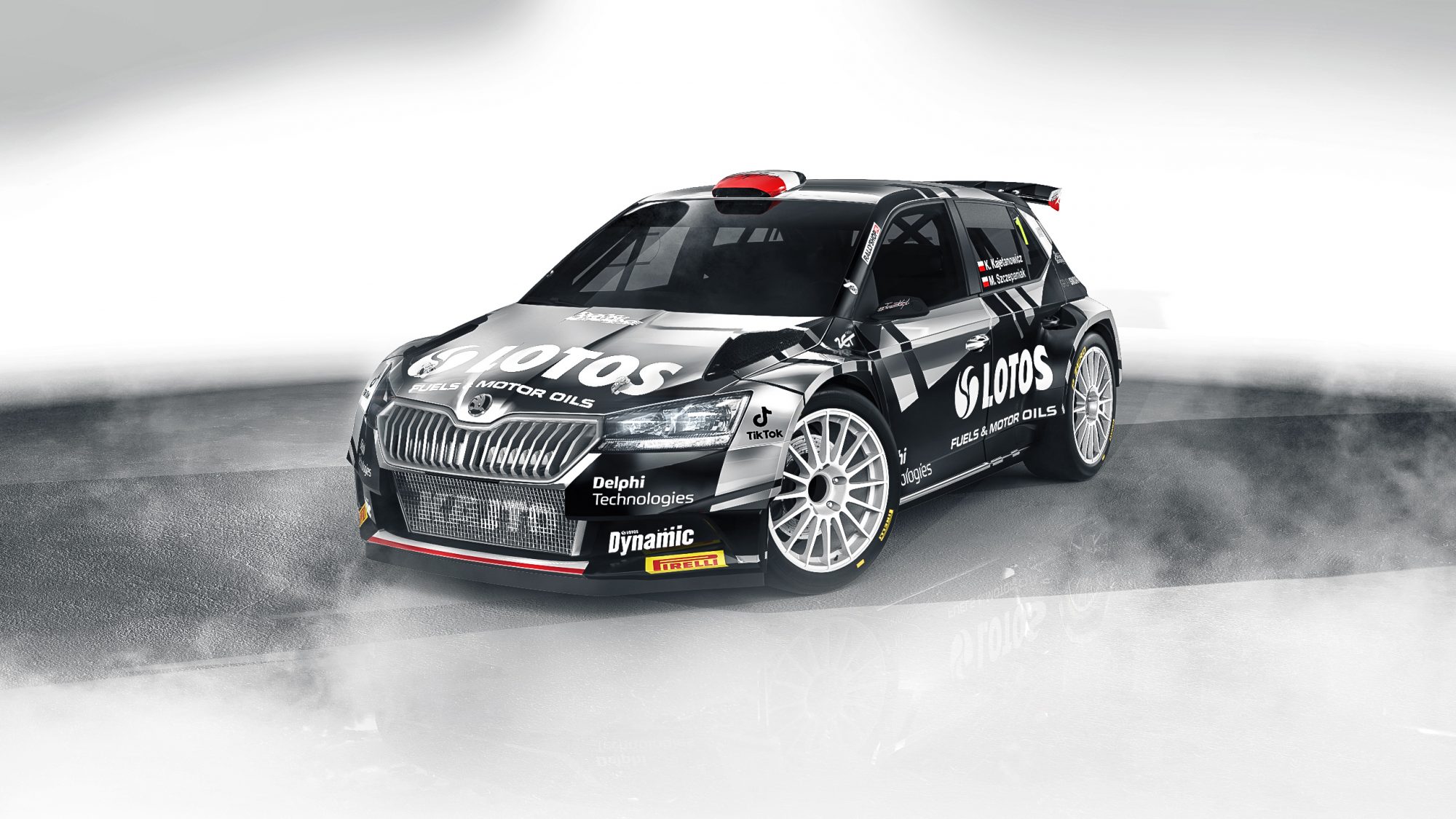 The WRC2 Open entry list consists of 29 crews, including drivers with experience behind the wheel of factory cars in top WRC category, such as Stéphane Lefebvre or Eric Camilli. They are joined by reigning WRC3 champion Yohan Rossel, very fast Nikolay Gryazin, Czech hopeful Erik Cais, Finnish duo of Jari Huttunen and Emil Lindholm, as well as the European Rally Champion Chris Ingram. The bumper entry list promises exciting competition on Croatian asphalt, with plenty of #TeamKajto fans, who can also follow the LOTOS Rally Team crew in social media, including TikTok – new media partner of Kajetan Kajetanowicz.
Starts of Kajetan Kajetanowicz are supported by strategic partner of the LOTOS Rally Team – Grupa LOTOS, technical partner Delphi Technologies, as well as Pirelli, SJS Driving Experience and Grupa Sikora.